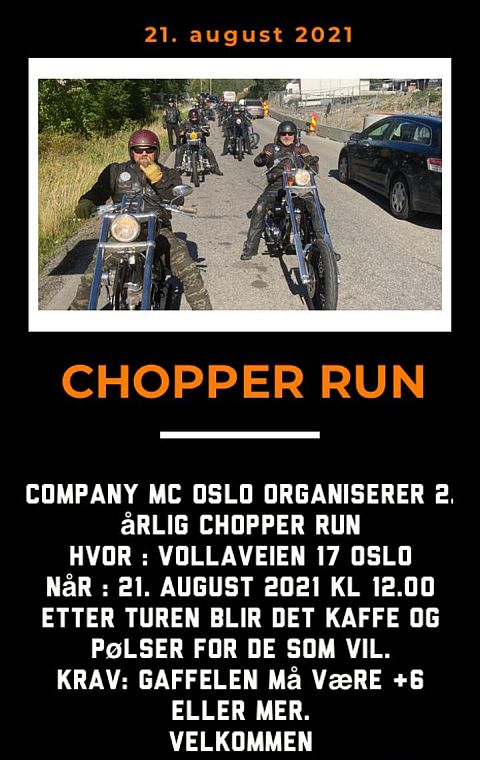 Chopper Run 2021
Vi feirer igjen langgaffelens fortreffeligheter !
For de som føler at de her "kommer til kort", så kan det jo være mye inspirerende å se.
Kanskje du filmer litt og så sender oss, slik at vi kan snekre sammen litt enkel film ut av dette?

---
Company MC Oslo arranges the second Chopper Run on august 21.

We start at our clubhouse in Vollaveien 17 in Oslo, a few hundred meters from Lazy Boyz at Alna, Norway's largest H-D Dealer.
The run starts at 12.00.
After the run there will be coffe and hot dogs for those who want that, including a lot of chopper conversation.

To participate in the run your front end must be at least 6 inches longer than stock.

WELCOME !